Presently, large organizations who have remote branch/offices/business locations are managing a lot of network devices, data, and the necessary manpower to ensure that the business is available all the time. Also, the organizations need to manage each devices to ensure that the organizational cybersecurity policies are applied and in compliance.
This type of business requirements needs to be very agile and proactive along with continuous monitoring and management of the edge network. With humongous number of edge devices, it is hard for the business to meet all the requirements with limited budget and resources. To address such business issues, we at AdvantageSB a managed secure network services provider helps the business manage the complex edge network infrastructure along with built-in security. AdvantageSB understands that today network technologies are hybrid, hyper-connected, evolving fast and are not just a set of boxes, but it is a series of network devices with services which can be quickly and easily deployed and managed.
AdvantageSB has proven record of providing the managed secure network services to multiple clients. AdvantageSB has all the required products, connectivity options, skilled people and advanced tools to deliver reliable and consistent network services to the business. With AdvantageSB in place, the business can focus on their core business by ensuring that the secure network is always available. AdvantageSB also ensures that the business's budget is not compromised by making undue investments in the expensive technology investments. Keeping business's requirements at the centre, AdvantageSB offers product & subscription-based business model which enables businesses to determine the savings while also ensuring the business requirements are met without compromise. With AdvantageSB's in-built IPSEC, which is secure and stable, businesses can focus on growing the businesses and boost the productivity of the team while also providing the competitive advantage.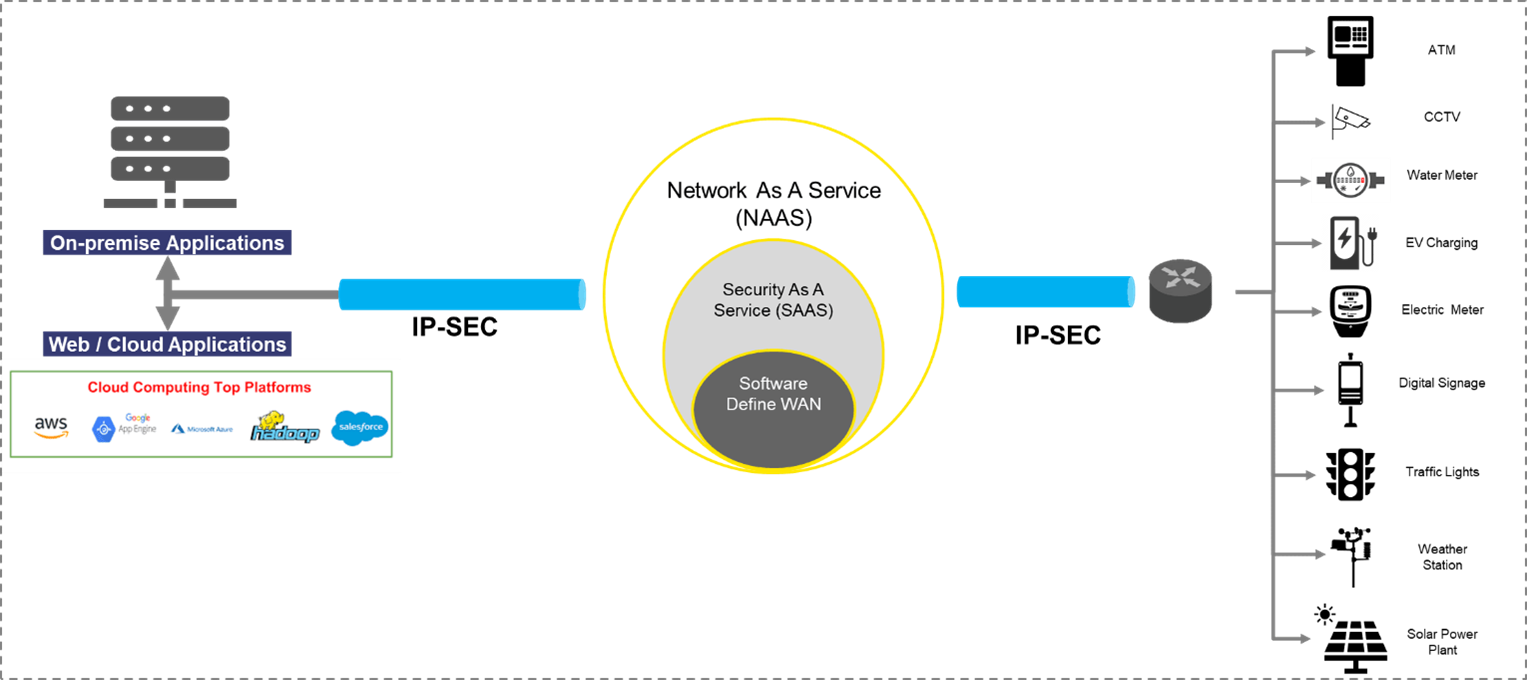 Benefits
Lower TCO
Free-up IT teams to focus on Strategic priorities.
Ensure latest technology and equipment.
Minimize expenses.
Minimize downtime with committed Service-Level Agreements (SLAs).
Minimal time to provision
No hassles of wires / cabling
High Network Availability with Dual SIM Built-In
Robust security through IPSEC
Proactive Monitoring and Management
Simplify compliance and ensure security.
Optimized Performance & productivity
Ride on AdvantageSB's expertise and experience of top-notch network services