Advantage was founded by Mr. Sudipto Banerji in the year 2014. Sudipto, with multi decade experience of leading and managing large enterprise telecom grade networks across the globe, clearly understood the gaps and issues faced by multiple large and small organisation to meet their connectivity requirements.
In todays' day and age of the digital, network connectivity sits at the core of any organisation and is driving digital transformation initiatives. Also, the Covid-19 pandemic has accelerated the requirement of network availability coupled with reliability and high speed connectivity for all enterprises.
Sudipto, with his in-depth understanding of telecom networks, designed & developed an advanced 4G LTE & 5G router that would assure 99.5% uptime and provide a committed bandwidth for any application. Advantage has also partnered with a leading SIM card manufacturer, who has designed a special SIM card that can connect to two different networks using a single module along with bandwidth aggregation, thus providing higher bandwidth and uptime assurance. Advantage has developed a wide product range to meet WWAN needs of any enterprise.
Apart from the router, Advantage understood the need for seamless and continuous network management & monitoring. In order to meet this requirement, AdvEYE (Network Management Software) was developed in-house that provides an end-to-end management with a live dashboard of the entire network and the end devices can be managed, configured and monitored from the central Network operations centre (NOC) of Advantage or from the clients NOC.
Advantage has two manufacturing facilities in India, with a daily production capacity of 1000+ units, which includes manufacturing of the motherboard, PCB, casing ect. entirely in India. Advantage has been recognised as a "Make in India" organisation with a value add of 90%+ in India.
Over the past 7 years, Advantage can proudly boast that they have been able to exceed the expectation of their customers and have over 15000 enterprise sites currently in operations spread across three countries. Advantage products are especially made to lower expenses and significantly boost the Return on Investment (ROI) for any organisation.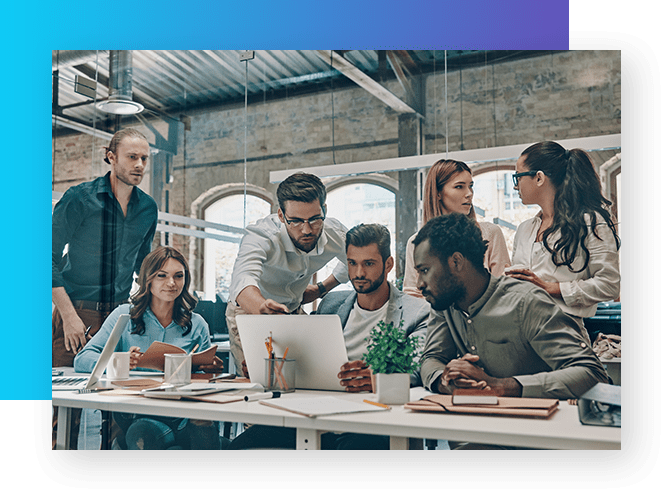 Our Key Differentiators
Developed an ingenious solution for providing high-speed remote connectivity to multiple locations
Our solutions are capable of delivering a download speed of 2-20 Mbps per node
Both our products and solutions can be deployed on a 100% Opex model
Minimum lead time compared to every competitor
Successfully implemented our solutions and are currently in operation for 15,000+ sites
Best-in-class Network Management Solution (NMS) for offices and organizations
Quantifiable results and reliable products, designed to survive even the most extreme weather conditions (-30°C - 75°C)
Clients and customers entrust us to keep their communications secure and running
Committed to providing adaptable, smart and reliable network solutions globally
With strong leadership and a team cut right from the cloth of talent and resolution, the company is already on its path to be conquerors Monica Banerji
Managing Director
Monica comes from an economics educational background, and completed her MBA from Symbiosis International University. She over 16 years of experience in digital transformation programs in the telecom domain. Before joining the leadership team at Advantage, she was the Head of Quality for Virgin Media Group. She also headed the operation quality division for Hutch (now Vodafone), where she was was highly recognised and awarded for her contributions and suggestions towards the betterment of the quality. Sudipto Banerji
CEO
Sudipto was always destined to be a leader. Before founding Advantage back in 2014, he was employed as a Global Head of Network for giants like Reliance and Bell Canada to IT companies like Quattro Solution, Convergys. His visionary methods were outputting remarkable results in terms of revenue and growth of the entire team. He hails from the city of Lucknow, and completed his engineering in Computer Science, eventually making his way to post-graduation from IIM Lucknow. Alok Mukherjee
Executive Director
Alok is the founder and director of IDEMIA India, the biggest chip card manufacturing facility in India that specialises in the production of bank SIM cards and VISA, Master, and Amex cards. Additionally, he founded and serves as director of BankIT Services Pvt. Ltd., one of the top fintech firms offering digital banking services at 6000 PINs. He has invested several hours for the Investor India side, Mercury Scheme for working on the cross-border cards.